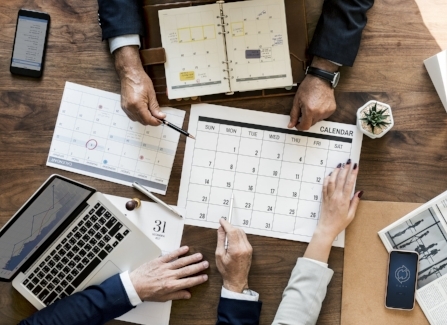 We have worked hard to assure the accuracy of the information contained in this website. If we face cost increases or errors or omission occur we reserve the right to change prices we deem necessary.
We will not be liable or responsible for any loss, injury, damage, accident, delays or cancellations of or changes in itinerary, schedule or accommodations, caused directly or indirectly from events outside of our control. If needed, we may have to alter the itinerary or schedule at any time, with or without prior notice.
Mid-American Coaches reserves the right to decline service to anyone should that person take away from the welfare or enjoyment of other passengers on the tour.
Your personal information is strictly protected. While some vendors will require information about those people they are providing service to, we do not sell or disclose customer information to anyone else
when you click on "learn More" for any tour, information will appear about that tour and a list of all the tours appears in the left hand column
75th Anniversary of WWII - Paris & Normandy Cruise
Wednesday, October 30 - Thursday, November 7, 2019
Hidden Gems IV - Mystery Tour
Thursday, November 7 — Saturday, November 9, 2019
Dine Around — Josephine's Tea Room
Tuesday, November 12, 2019
Thursday, November 14 — Saturday, November 16, 2019
Biltmore & Opryland - Celebrate Christmas
Sunday, November 17 — Friday, November 22, 2019
Daily & vincent
Christmas Show
Christmas at Brown Hotel - Louisville, KY
Monday, December 2 — Wednesday, December 4, 2019
Starkenburg shrine concert
Thursday, December 5, 2019
Christmas Traditions in St. Charles
Friday, December 20, 2019
Dine Around with Mid-american coaches
Tuesday, February 11, 2020
Isle of capri casino - boonville
Wednesday, February 12, 2020
Dine Around - Bob's Country Kitchen
Isle of capri casino - boonville
Wednesday, March 11, 2020
Rome, Florence & Venice with Mid-American Coaches
Thursday, March 19 - Thursday, 26, 2020
Isle of Capri Casino - boonville
Monday, April 13 - Saturday, April 18, 2020
April 17 - April 19, 2020
Paducah Quilt Show & More
Thursday, April 23 - Friday, April 24, 2020
Dine Around - Historic Cahokia
Sunday, April 26 - Saturday, May 2, 2020
Tuesday, May 12 - Wednesday, May 13, 2020
Isle of Capri Casino - Boonville
Dine Around - Tony's On Main St.
Wednesday, June 3 - Friday, June 5, 2020
Isle of capri casino - boonville
Reimagined Arch Museum & Soldiers' Memorial
Colorado & New Mexico Rails
Sunday, June 28 - Sunday, July 5, 2020
Dine Around - Vintage Restaurant at Stone Hill Winery
isle of capri casino - boonville
Henry Ford &Greenfield Village
Monday, July 13 - Friday, July 17, 2020
Twilight riverboat sailing
Wednesday, July 15 - Friday, July 17, 2020
Montana & Glacier National Park
Monday, July 20 - Monday, July 27, 2020
Tuesday, August 4 -
Saturday, August 8, 2020
isle of capri casino - boonville
murder on the orient express
Wednesday, August 12, 2020
Saturday, August 22 -
Wednesday, August 26, 2020
isle of capri casino - boonville
Wednesday, September 9, 2020
isle of capri casino - boonville
Wednesday, October 7, 2020
isle of capri casino - boonville
Wednesday, November 11, 2020
Thanksgiving in New York City
Monday, November 23 - Friday, November 27, 2020
Isle of capri casino - boonville
Wednesday, December 2, 2020
Tournament of Roses Parade
Wednesday, December 30, 2020 - Sunday, January 3, 2021